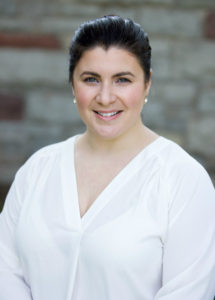 Dr. Carolina Pansera (known to her clients as Dr. Carolina) is a Clinical Psychologist, and a registered member of the College of Psychologists of Ontario. She provides services to the following groups:
Preschoolers (ages 3-5)
School-aged children (ages 6-12)
Adolescents (ages 13-17)
Adults (ages 18-75)
And involved family members
She also frequently provides feedback and consultation to school staff, community agencies, psychiatrists, and other healthcare providers involved in her clients' care (e.g. medical doctor).
Dr. Carolina provides assessment, consultation and treatment in the following areas:
Autism Spectrum Disorder
Anxiety Disorders (e.g. excessive worrying, separation fear, social/performance fears)
Depression/mood problems & emotion control (e.g. irritability, anger, low frustration tolerance)
Behavioural problems (e.g. self-control, defiance, verbal/physical aggressiveness, ADHD)
Emotion regulation problems (e.g. anger-control)
Friendship problems (e.g. teasing/bullying, social skills)
Eating disorders and body image issues (e.g. body dissatisfaction)
Obsessive-Compulsive behaviour and perfectionism (e.g. difficulty dealing with mistakes)
Self-esteem issues
Adjustment to life stressors and transitions (e.g. divorce, medical diagnosis, job change)
Grief and loss (e.g. death of a loved one, end of a relationship)
Over the years, Dr. Carolina has developed a passion, and specific expertise, in the assessment and treatment of children and adolescents. She has a special interest in Autism Spectrum Disorder and Anxiety Disorder, and she regularly assesses and supports youth and adults with these issues.
Dr. Carolina uses an evidence-based approach to assessment and treatment. This means that she takes into account the best available research to guide her work, and tailors her approach to her client's characteristics, preferences and culture. In terms of treatment, she primarily practices Cognitive Behavioural Therapy and Interpersonal Psychotherapy. Moreover, she integrates Mindfulness and Dialectical Behavioural Therapy techniques into her work when appropriate.
Dr. Carolina obtained her B.A. in Psychology at McGill University, and both her Master's (M.A.) and Doctoral degree in Clinical Psychology (PhD) from the University of Waterloo. She completed her Residency in Clinical Psychology in the Faculty of Medicine at the University of Manitoba. There, she spent most of her time working within the city's major hospitals and The Child Protection Centre providing outpatient and inpatient services to high-needs youth and families who had medical, developmental (e.g. autism spectrum disorders) and mental health problems. Furthermore she provided therapy to adults in the Adult Eating Disorder Service and the Adult Outpatient Service. Since her residency, Dr. Carolina has worked predominately within a private practice setting in the Kitchener-Waterloo area. In a relatively short period of time, she has become well known for providing high quality comprehensive assessments, therapy, and professional consultation in a warm and engaging manner. Her mentors, clients and colleagues have noted her natural ability to form relationships, to engage even the most "difficult" of clients, and to work with individuals from all walks of life.