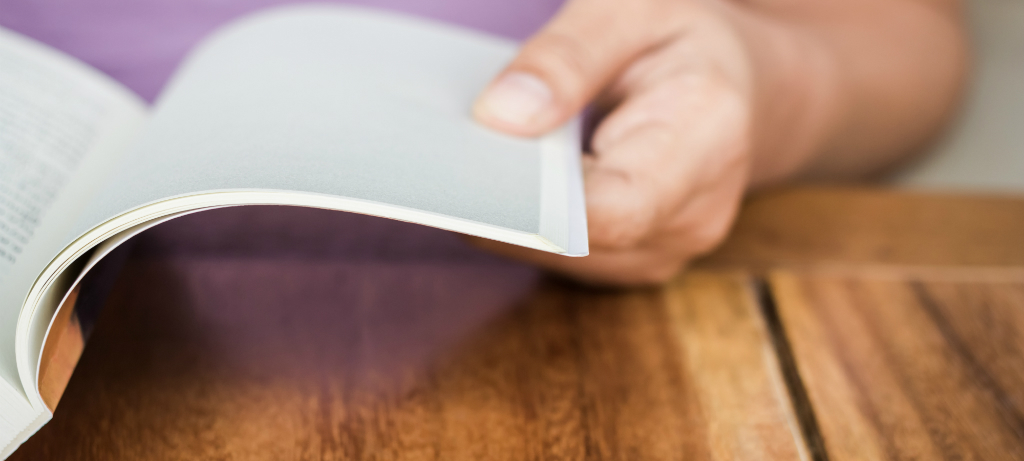 If you have any further questions about our services or practice, please email or call us at 905-333-1221.
What is a psychologist?
Psychologists and psychological associates are regulated health professionals, much the same as family physicians, medical specialists and nurses. They also work in academics and research.
Psychologists and psychological associates use clinical interviewing techniques, behavioural observation, and psychometric tests to help patients identify problems or issues and to work on solutions.
Psychologists and psychological associates are the only professionals qualified to use certain kinds of psychometric tests to assess intelligence, as well as emotional, personality and behavioural problems and neuropsychological impairment.
Psychologists and psychological associates work with groups and organizations to assess individuals and foster behavioural change. They also work in private practices or in clinics, schools, institutions such as hospitals and prisons, or in business and industry settings.
What's the difference between a psychologist and psychiatrist?
Psychiatrists and psychologists have separate and overlapping areas of expertise. Collaboration between the two disciplines and the provision of their joint knowledge and skills in the delivery of comprehensive assessments, accurate diagnosis, effective medication management and psychotherapeutic treatment modalities has proven to be the most effective model of mental health care.
Psychologists and psychiatrists are regulated health professionals and are highly regarded mental and behavioural health professionals.
Psychologists, psychiatrists and family physicians are the only professionals who are legally allowed to diagnose mental health issues.
Psychologists who have a PhD are one of only five health care professionals legally allowed to use the title of "Doctor".
Psychologists and Psychological Associates are registered with the College of Psychologists of Ontario and have declared areas of specialization following advanced training (internship, residency).
Psychologists have doctoral degrees and psychological associates have masters degree in psychology and specialize in the assessment, diagnosis, care planning and treatment of impairment in cognition, emotion, thought, personality, and behaviour.
Psychologists and Psychological Associates have advanced training in psychotherapy and the science of behaviour change. They adhere to a biopsychosocial model of mental health.
Psychiatrists, by contrast, have a degree in medicine and advanced training (internship, residency) in their area of specialization. They focus on the biological aspects of mental health. In Ontario, their practice is largely focused on medication management and consulting with family physicians, psychologists and other health professionals. Psychologists and psychiatrists are colleagues and often work closely together.
While psychiatrists are covered by OHIP, the fees for psychologists in private practice are covered by extended health plans, employee assistance programs, government services and agencies, or self-pay.
What is the difference between a psychologist and psychotherapist?
See above for the definition of a psychologist.
Psychotherapy is a process of dialogue between client(s) and a trained professional to help overcome areas of difficulty in life. A psychotherapist is a professional who practices this process. The Ontario College of Registered Psychotherapists was ratified on April 1, 2015. Prior to this, anyone, with our without formal training, could call themselves a psychotherapist. Registered psychotherapists come from a variety of training backgrounds including psychology, social work, nursing, and related social services fields. Registered psychotherapists have a minimum of a Bachelor's degree, with a minimum of 1000 direct client contact hours, and 150 hours of supervision. Psychologists hold a PhD, and have acquired a minimum of 3000 hours of client contact (both pre and post PhD), have undergone a 1 year post-doctoral period of supervised clinical practice, and have completed standardized licensing exams in the practice of psychology, and ethics/jurisprudence.
What is Motivational Interviewing?
Motivational Interviewing is a style of therapy that encourages and guides clients to commit to making changes in their lives that will help them achieve a healthier state (e.g. mentally, emotionally, physically). Making changes to one's life can be very difficult—sometimes we many not even be completely sure that we want a change to take place. At the heart of Motivational Interviewing is the idea that with empathy, acceptance and direction, a client can come to find the motivation, and willingness, to make changes that will better his/her health and, ultimately, his/her life.
What is Cognitive-Behavioural Therapy?
Cognitive-Behavioural Therapy (CBT) is a form of psychological treatment that focuses on changing the way you feel by identifying, challenging and re-balancing your negative thinking. It also centres on changing behavioural patterns (e.g., avoidance) that are maintaining negative feelings and unhealthy lifestyles. CBT has been identified as an evidence-based treatment. This means that through vigorous scientific research, CBT has been found to be effective in treating a wide range of problems including—but not limited to— health concerns (e.g., overeating), insomnia, anxiety, depression, anger problems, OCD, chronic pain, disordered eating and low self-esteem.
What is Interpersonal Psychotherapy?
Interpersonal Psychotherapy (IPT) is a form of psychological treatment which focuses on reducing distress associated with stress and change in relationships. IPT focuses on identifying emotions and resolving conflicts that are related to changes in one's role (e.g., change in job), grief and loss (e.g., death of a loved one, end of a relationship), relationship conflict (e.g., ongoing conflict with a partner) or poor interpersonal skills (e.g., difficulty with assertiveness, owning emotion). IPT has been identified as an evidence-based treatment effective with adolescent and adult depression, eating disorders and adjustment disorders.
What is insomnia?
Insomnia is defined as having problems falling asleep, staying asleep, waking too early in the morning, having poor quality sleep, which interferes with your daily functioning (e.g., excessive daytime sleepiness that interferes with your concentration, attention, memory, or makes your irritable).
What are the risks of excess body weight?
Having excess body weight increases the risk of developing a number of chronic health issues including diabetes, heart disease, high blood pressure, and cancer. It also has been shown to be associated with lower quality of life and issues with mobility.
How can a psychologist help with weight management?
Modest weight loss (5-10% of initial body weight) has been shown to significantly decrease the risk of these problems. A majority of people know what they likely need to do differently with their behaviours to improve their weight management. However, many people struggle with putting this knowledge into consistent practice. Psychologists have the specialized training and expertise to help people to change unhealthy behaviours.
Are services by a psychologist covered by OHIP?
No. Psychologists are not permitted to bill OHIP for their services. However, many extended health benefits insurance plans will reimburse clients for psychological services provided by a registered psychologist.
What are the fees for service?
The Ontario Psychological Association provides suggestions for fees-for-services provided by registered psychologists. The fees-for-services are competitive with other registered psychologists in the area.
How are fees paid?
Fees are due from clients immediately following each session or service provided. We accept debit, and major credit cards. If you have coverage for psychological services through you insurance provider, a receipt for payment will be provided, which can be submitted for reimbursement from your insurance provider.
How do I make an appointment?
You can request an appointment by completing the online appointment request.
Do I need a referral?
Physician referrals are not required to access services. Clients can self-refer by completing the online appointment request.
What should I expect at my first appointment?
The first appointment is focused on assessment. You will meet with Dr. Coons for 60-90 minutes. We will collect some background demographic information and health history, review your responses to questionnaires and complete a clinical diagnostic interview. By the end of the first appointment, we will begin to discuss a treatment plan.
How long will my treatment last?
The length of treatment will depend on the nature and extent of the presenting problem, and how motivated and engaged clients are with resolving their issue(s). The exact length of treatment can range from 4 sessions to 16 sessions, and will be discussed upon the completion of the initial assessment.
Are your services confidential?
Client privacy and confidentiality is paramount. All health information gathered for the duration of your involvement with our practice will be protected and held in the strictest of confidence, within the limits specified by law. The ways in which your privacy and confidentiality will be ensured are outlined in our privacy and confidentiality statement available on our website, and will be reviewed at the outset of the first assessment appointment.
What is your cancellation policy?
If you need to cancel an appointment, 24 hours notice is required. Failure to provide 24 hours notice will result in a charge for the full amount of the missed or cancelled session.