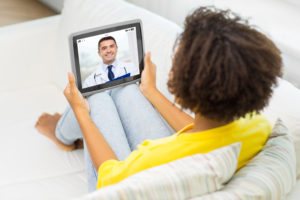 Covid-19 is having a profound impact on the health and well-being of people across the globe. The effects are likely to be broad, and long-lasting. The full effect is yet to be realized. The mental health and wellness of people and families impacted by Covid-19 are also at risk.
Social distancing (and self-isolation for people who are symptomatic of illness, people who have been in contact with symptomatic people, have recently travelled outside of the country, or have been diagnosed with Covid-19) is critical to help to contain its spread within our community.
Flattening the Curve is the goal of social distancing and self-isolation. This will slow of the rate of infection within our community. The purpose is to help spread out over time the onset of new cases, which will conserve the resources of our healthcare system. We understand that the mental health and wellness of people across our globe is being negatively impacted. Continued access to mental health supports is crucial.
Secure Video Conference Services
:
For this reason, secure video conference services are being offered to clients of the Health Collaborative. This approach will enable continued services for new and existing clients "at a distance".
Contact us directly to learn more!